Our love for sweets hides in our genetics. Sweets like cupcakes, cheesecakes, chocolate and more cause excitement in the souls of those who have a sweet tooth. Unfortunately, today's pace of life doesn't let us cook sweets at home so confectioners offer their help for your money.
This woman paid $60 for the cake on the right. No one in the family could guess which celebrity's face was on it.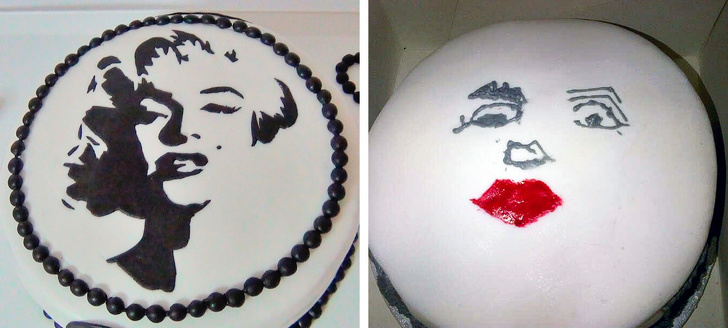 Love is when you bake cakes for your significant other and they always eat them.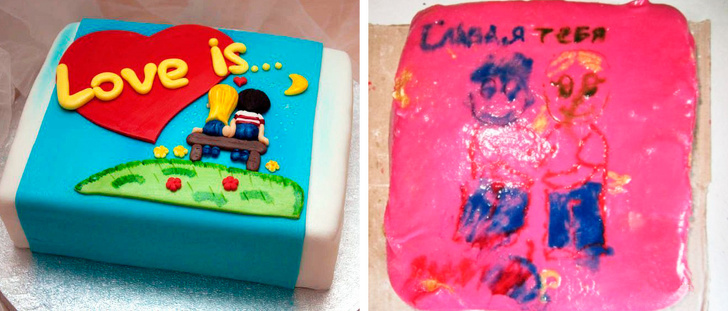 Well, the right eye looks a little bit different…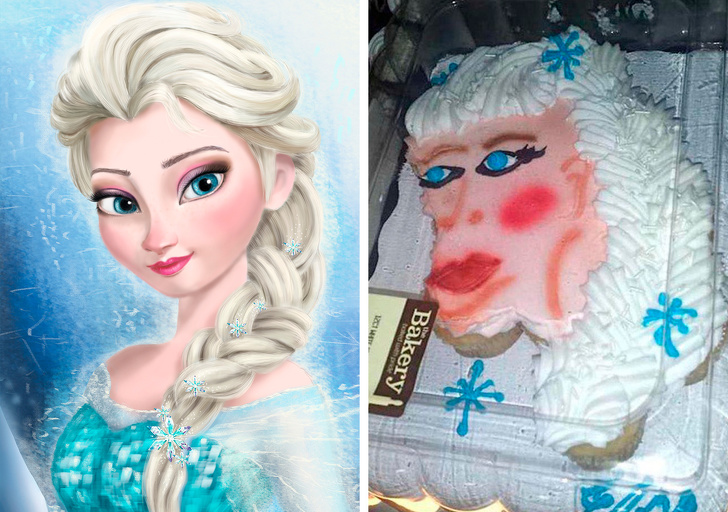 Lady Gaga's fans bake cakes for her from time to time. It's not the present but the attention that matters, right?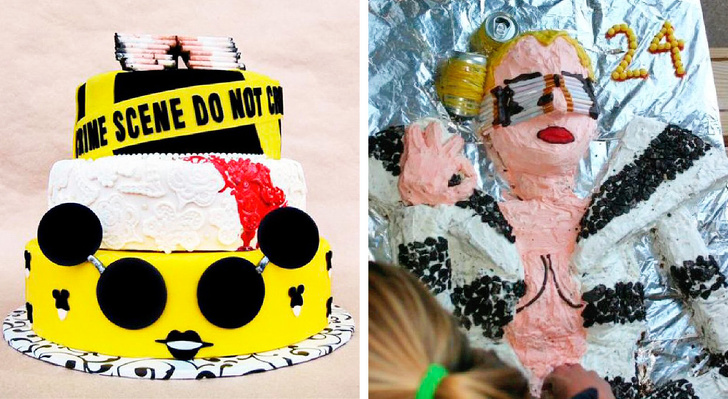 Not quite Ariel but still not bad…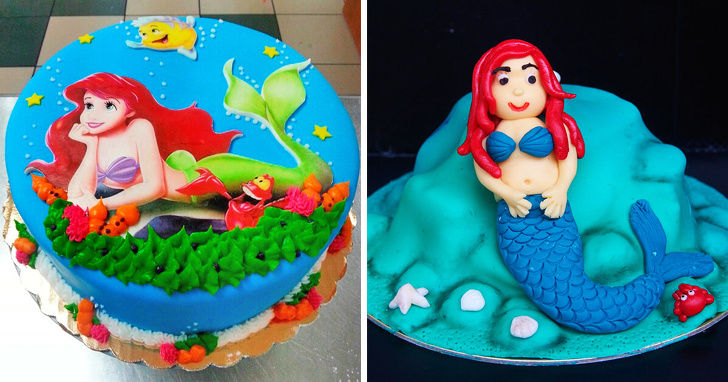 The box holding Peppa makes all the difference.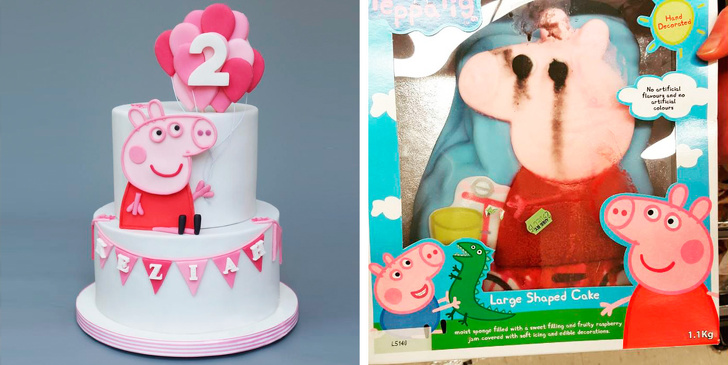 ― "Hi, I am Olaf! I like warm hugs!"
― "Olaf?"
― "You made me, do you remember?"
― "Are you alive?"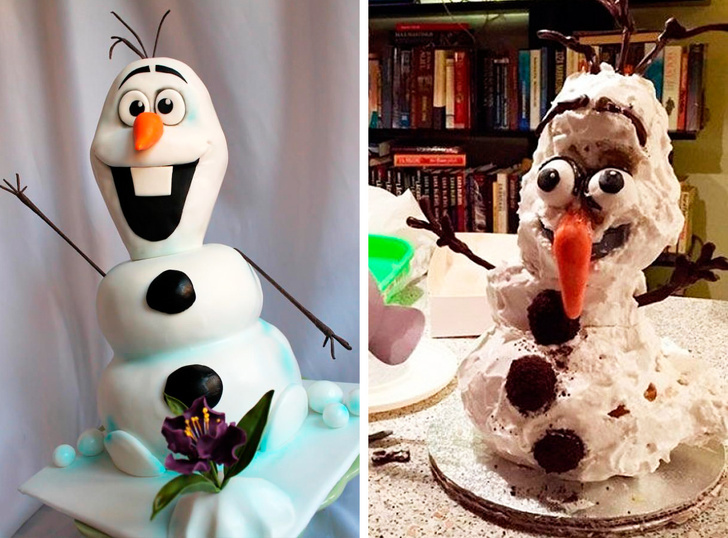 Mickey the father, Princess Leia the mother


When your customer is anyway satisfied: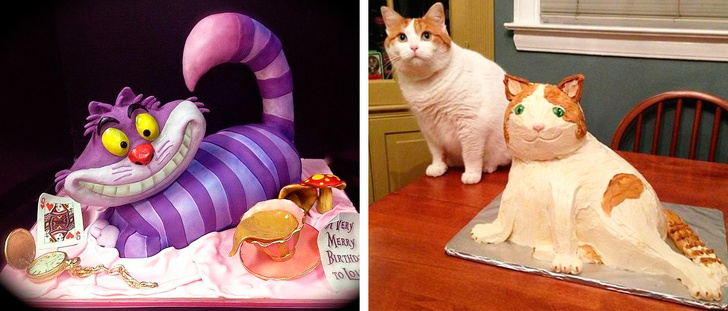 Minions have little, crooked teeth in the cartoon. Well, the confectioner chose not to focus on that detail…